ぐぅ
今日も病院

全日本についてはあまり書けませ~ん。周り見てる余裕がなかったし、いいところがなかった。何度か転けそうになったときには、僕より見てる人の方が心配だったことでしょう。結構ヤバかった。
とりあえず2部に落ちないラインは越えたと思うけど、大会に出るからには一番を目指してたわけで、決勝残れないんじゃ話にならんですの。
10か11位くらいか。とにかく圏外な感じ。
で今日病院行ってきました。基本、絶対安静は変わらず。とくに変化なしです。5月の中旬までギプスがとれないみたい。お金も時間も筋肉もめちゃとられるのにギプスだけがとれない~

なにより料理が作れないのが痛い。リンゴ剥きたい!タマネギみじん切りしたい!肉切りたい!お弁当作りたい!
エンゲル係数があがるよ~
ああお腹空いた。
雪見だいふくたまごプリン味が食べたい。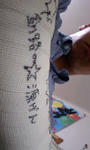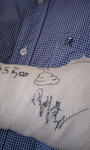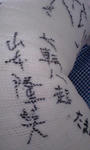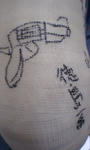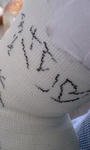 [0回]
PR
Hi, Hiroqui, are you better now? Hoping that you'll recover as soon as possible!
I need your help! It's an emergency!
Have you heard of ISR? It's a company in Tokyo which offers the services of the delivery of mobile internet and convergence solutions. Here is their website:
http://www.isr.co.jp/
Please have a look at it and tell me is it good? Best wishes~~~~
sorry to late.
I can't use my right hand. so it is not easy to use a PC.
About the company, there was no bad news or opinion on the internet as far as i know.(No good news too)
It is not big company.The company uses only 1 floor of the building in tokyo.(But maybe IT company does not need a big house...I donot know)
I got very few information from the internet.sorry
Maybe I should Have asked u what kind of information do u want to know.
i think it is not bad or strange company but not so powerful.


Hiroqui, i'm sorry to trouble you. And thanks so much for your help!
The President&CEO of this company invited me to work for them in Tokyo, so i need to know the brief information about this company so that i can decide whether it's worth working for them.
But working abroad is not a simple thing. So, i need more meditation! Do you have any suggestion?
Wishing you a quick recovery!!!
maybe you already know some or everything I write.
They started in 1993 to provide the internet service for companies(not for consumer).They have 2 poles.One is system integration.They started with IP phone (or kind of it.i cannot understand details)I think the main service is Cloud system now. It provides the computer system through the internet for the companies. (the cloud system is not old technology.just 5 or 10 years i think.)Ithink this business is in demand in japan now.(But I donot know whether ISR's system gets on the right track.)
The other is product development. They have some product for IT companies.IP phone, Web server watching,Website making,data comunication,,,etc.
Their customers are not small.NTT,CASIO,SHARP,KDDI,are top companies in japan.(But I do not know how much business relations they have.)The banks which provide the funds forISR is top5 bank in japan,so it is reliable in this point.

About China I do not know exactly but I think it is not so long ago they started the business in china.At most 3,4 years don't they?They just started to spread their business in china.So they need u.Speak japanese ,english and ofcourse chinese.(and comunication skill!)About IT knowledge,do not mind,u can study on work(but it is so hard!!)

I thnk it is good offer for u.But notice! same as other country,we are in depression.Especially the employment is soooo hard even for japanese graduates.Some comapnies stoped to employ after they send acceptance.So if u going to get position,u'd better to ask ISR about housing, social insurances(medical,employment,employment desaster compensation,,,)and salary(what costs are included.In japan The cost of transportation cannot be ignored.it cost 1-3us$ in 1 time.Foods are not cheap.If u go to lunch it costs 6-10us$)
I think u need 2000$ for a month to live.700$for house,400$ for foods.200$ for water,electric,gas.(of course it depends on your life style)

(1us$=jpn¥100)
I don'tknow how to say. The information you provided are sooooo important for me!!!! Thank you so much again!
I knew Japan's living standard is high. But i don't know it will come to such a high level! 2300$ per month is incredible to most of the Chinese. Few can reach this level. In China, The average level of Chinese salary is about 500$ t0 700$ per month. And we graduates only can get about 300$ per month. Some even less than this level. But of course, our consumptive standard is also much lower than yours.
I should think it over and ask more details about the related working treatment.
Bye the way, have you got over your illness yet? If not, it must take you so many hours to write these words! どうもありがとうございます!!!